Enamel pins are one of the hottest trends of the moment and businesses, creatives and clubs are looking to get in on the game and create their own bespoke designs. Pins are worn for a number of reasons, from expressing personality and beliefs to showcasing appreciation for brands, bands and organizations, so a great enamel pin design is a must to ensure people wear your message. In this post, we're going to look at how to make enamel pins, from the initial design to how we construct the pins at Enamel Pin Factory.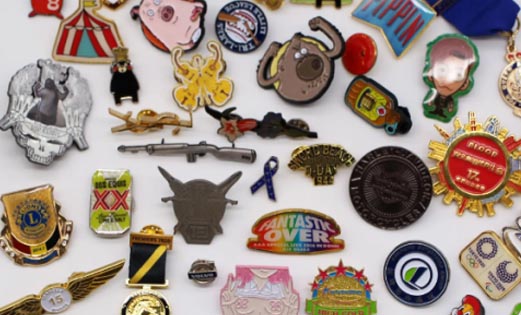 Whether you're creating promotional enamel pins, collector's items or simply want to showcase your own creative talents, a great pin starts with a striking design. Even if you don't have design skills, there's plenty of tools available online to help you turn your ideas into workable designs for pins. In Kingtai, We have a professional designer team to escort your design and production. However, if you don't have access to these you can use free alternatives to start creating your designs.If you're not confident creating your own enamel pin designs, you can always ask a designer for help. We can help you and find a designer who is able to bring your ideas to life.
Choose Your Enamel Pin Type
Pin manufacturers are based on two traditional processes, hard enamel, and soft enamel. However, many people even mistakenly believe that the two are the same. For most people, it is difficult to distinguish between soft enamel pins and hard enamel pins.
In addition, there are four easily distinguishable processes: Sandblasting Pins, offset printing pins, Antique pins, 3D cast or cut out pins. Each material is a real material with its own characteristics, so no matter which process you choose, you can make it an ideal high-quality pin.
Hard enamels-Their signature features fine lines and smooth surfaces that are more visually appealing to most people. These are the best looking and most professional designs. From the level of enamel and the hard polishing effect of the end, it becomes flat and smooth.
Hard enamel pin is polished to a flat and smooth finish Polished and more durable for day after day shine - best for name badges used every day
The process of making and baking hard enamel is slightly different from that of soft enamel. Not only is the enamel added several times instead of all at once. It is baked at a much higher temperature to harden and "cure" the enamel. Once the baking process is complete, it is then polished smooth which results in the enamel leveling out with the metal die lines (the metal which keeps the colours from mixing). Which means when you rub your finger over the hard enamel badge, you get a smooth finish.
Hard enamel pins are much more durable and scratch resistant due to being made at a much higher temperature than soft enamel and then being polished down. Most of the time, it's simply a personal preference between soft and hard enamel. Certain finishes such as gold and silver metal plating work much better on hard enamel. If you need a durable enamel badge then hard enamel is what you are looking for. They look higher quality and that makes them popular for fancier places.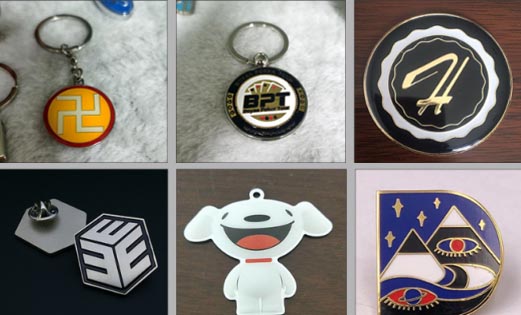 Its main feature is its textured pin surface, which provides more detail and reduces costs. They are made of cast iron metal, electroplated, high temperature baked, and optional epoxy coating and usually feel thinner than hard enamel pins.
To put it simply, soft Enamel pins have raised and recessed areas. If you were to run your finger over the surface of a Soft Enamel pin you would feel the raised metal and the recessed areas holding the enamel color while a Cloisonné pin is completely smooth to the touch.
Our soft enamel pins come as standard with 1 design, up to 5 colours, 1 cutout on the mould and one pin fixing on the reverse. Use the variants available to add extra colours, glitters, additional cutouts, back stamps, your choice of fixings and even branded backing cards, and create your very own custom hard enamel pins.
We create our custom soft enamel pins by applying one layer of enamel paint to the recessed areas of the pin, once dry, this sits just below the metal walls of the pin to create a ridged finish. Soft enamel pins are a budget-friendly option compared to hard enamel pins, making them ideal for fundraising events or promotional items.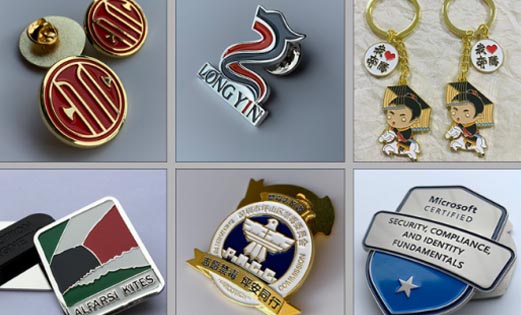 You've got your design sorted and you're ready to turn them into enamel pins, so what's the next step? The first thing to decide is whether you want to create soft enamel or hard enamel pins. The different materials offer different benefits, so it's vital that you research which will be best for your brand.
When we create enamel pins, we use your artwork to create a unique die. This is then stamped into metal to create the recessed design which is cut out to shape for the base of the pin. The pin base is plated in gold, silver, gunmetal or black, then the recesses are filled with coloured enamel paint, separated by the tiny raised walls made by the lines you created at the design stage.
To create a soft enamel pin, one layer of enamel paint is applied to the recessed areas of the pin. Once this is dry, the pin sits slightly lower than the metal walls of the pin to give it a ridged finish. Soft enamel pins are a cheaper option to produce and are ideal if you're creating pins for promotional events. Although they are hard-wearing, they're less durable than their hard enamel counterparts.
To make a hard enamel pin, the enamel paint is applied in multiple layers to the recessed areas of the pin. The paint sits level with the raised metal walls and the surface created is smooth and flat. The paint is then set at a high temperature and polished until it's glossy, this gives it an exceptionally durable, hard-wearing finish.
Electroplating is also called surface treatment, and it comes with some options. Plating usually includes nickel-free plating performed under the main plating layer.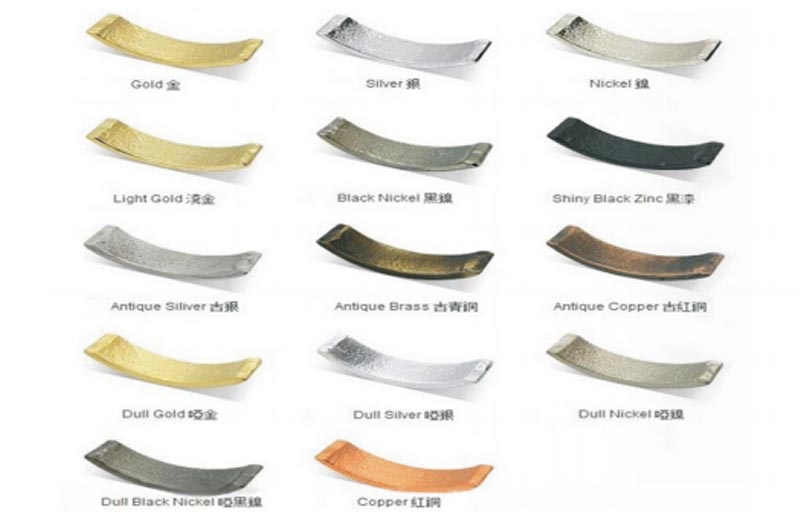 How much do custom enamel pins cost?
The cost of creating enamel pins is dependent on a lot of factors, typically, buying in bulk will ensure you keep your costs down, however, you need to ensure you're using a reputable service to get the most from your money. If you're looking to create multiple designs in one batch, this can also increase the overall order value, as will adding additional extras such as backing cards for presentation. Before you order your enamel pins we recommend ordering a sample option to ensure you're 100% happy with the design before splashing the cash. You can also speak to your manufacturer about custom options such as the colour of the material used for the clasp.
If you're planning on making your own custom enamel pins, we're here to help. Our dedicated team is there every step of the way, whether it's approving artwork, advising on the type of pins you need and taking care of all the additional extras you need to bring your artwork to life. We're basically here to offer the same advice we wanted when started out, so you're in safe hands!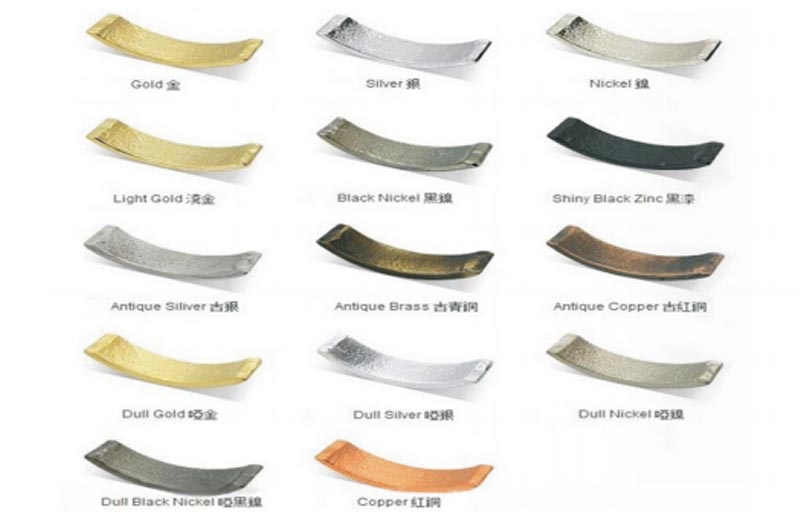 Looking to create your own custom pins?
---
Post time: Mar-09-2023