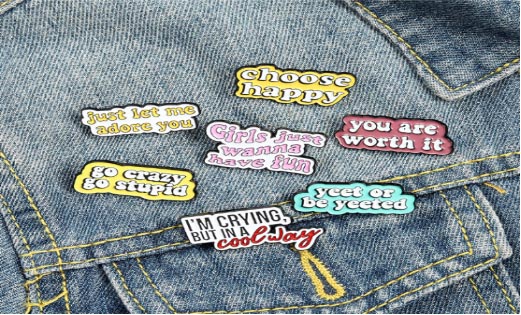 When it comes to employee recognition, you may consider bonuses, certificates, or trophies. However, the lapel pin is one of the most popular employee recognition concepts used by companies or organizations!
In addition to being used as a symbol of different organizations, such as fraternities and sororities, company and political parties, activities, and meetings, lapel pin can also be used to specify achievements. As the common element of employee recognition programs, the pin is presented to teams or individuals as a symbol of achievements. A sense of belonging is instilled in the elite performers in the organization by the customized lapel pin.
Incorporating your company logo into customized motivation pins and distributing them to employees can show them that they are the part that makes the company great. Your employees will be proud to wear their recognition pins, and their achievements will be recognized by peers, family, and friends.
Do you know the benefit of using Recognition Pin ?
1.Recognition Pins Make Excellent Awards
Whether for basketball, football, baseball, soccer, hockey or any other sport, players love (and need) to be recognized for their achievements. Custom lapel pins make excellent awards for players at every level. Many teams give custom lapel pins to players when they become a member of a team, when they make junior varsity or varsity teams, when they are voted MVP of a game, or when they show great displays of team spirit.
Each of these – and others – are excellent opportunities to make players feel valued and encourage continued improved performance.
2.Encourage Team Exposure With Recognition Pins
The rage these days among sports fans is to trade lapel pins. Some have developed quite a collection of unique and attractive Recognition pins. The more unusual the lapel pins are, the more valued. Many teams choose to order lapel pins specifically for the purpose of trading in order to gain more exposure for their team.
3.Boost Fan Loyalty With Recognition Pins
Using Recognition badges for sports teams, include custom lapel pins in with your fan offerings. You'll find that lapel pins will be worn during the game, but they'll also be worn with business and casual attire… practically everywhere your fans go. The flexibility durability of lapel pins makes them the fan's choice for showing support.
4.Use Recognition Pins To Generate Revenue
Need some additional funds to purchase new equipment or uniforms? Sell your team lapel pins! Recognition pins generally cost less money. However, since they are custom-designed, and since they display your team's logo or mascot, they will be much more valuable to fans.
You could easily sell your team's lapel pins for high price each and help earn the money to buy team necessities.
5.Improve team pride
The Recognition pin system, paired with an enthusiastic and active fan base, provides the backbone for great sports team success. Most professional teams, including the NBA, NFL, and NHL, have incorporated custom pins into their branding. Custom pins are a great way to increase team pride and create excitement throughout the entire fan base. Having a custom pin reminds your fans that you are a proud sports organization.
Personalization is a big part of our everyday lives. Custom pins provide a high level of pride for your fan base and are a great way to improve the team's overall performance.
Do you need to design stylish and memorable pins for your teams? At Kingtai craft products Co., Ltd, we have helped many sports teams create custom pins that deliver excellent results in all use cases.
Corporate Lapel Pins are an Important Business Tool
More and more businesses are finding that a Recognition pin helps build name recognition, boost customer loyalty and enhance worker morale. They allow current and new employees the ability to spot co-workers at major conferences and important social functions.Just as important, they make a great gift for suppliers, wholesalers, retailers and customers. This is why a growing number of savvy business leaders are finding ways to use custom corporate lapel pins in their organizations.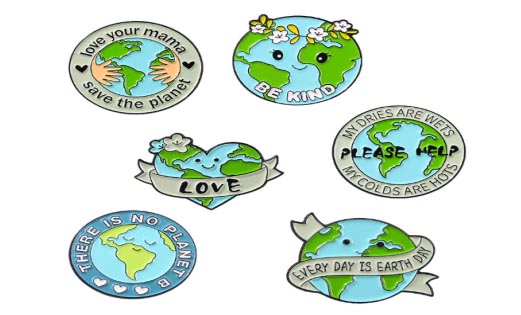 Looking to create your own custom pins?
---
Post time: Mar-09-2023