Custom Soft Enamel Pins Manufacturer in China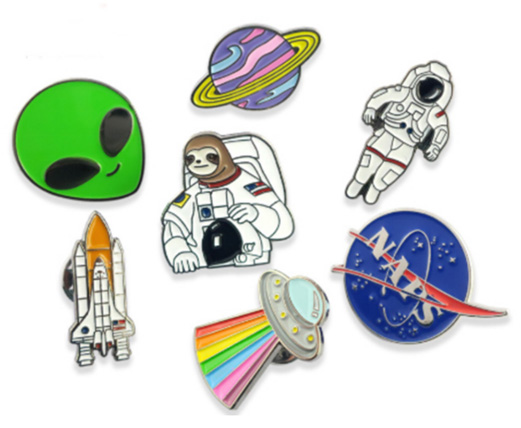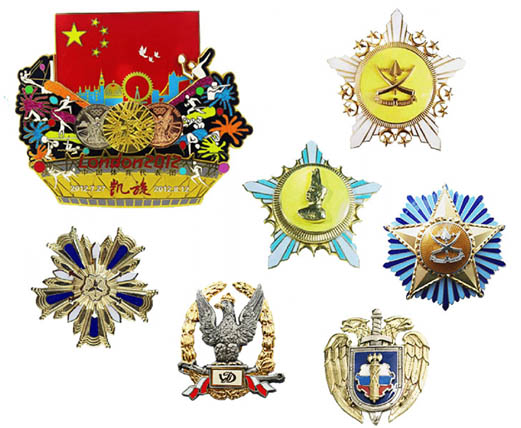 Custom made soft enamel pins make beautiful, cost-effective marketing tools. Whether you are preparing for a tradeshow, comic convention or selling fan merch online, you can count on KINGTAI 's art team to deliver the best custom pin for your needs. No matter how complex your design is, Kingtai will create top-quality art based on your design, and ensure that your pins are designed specifically with your unique project in mind.
Kingtai,as a leading soft enamel pins maker, we employ quality control inspections to ensure all custom enamel pins meet the customer's requirements. We even take your personalized design ideas and turn them into real great pieces through our finest craftsmanship.
If you are still not sure which lapel pin process to choose from, please directly contact us at 0752-5706551, our talented sales will help you and give you're the best advice under your budget.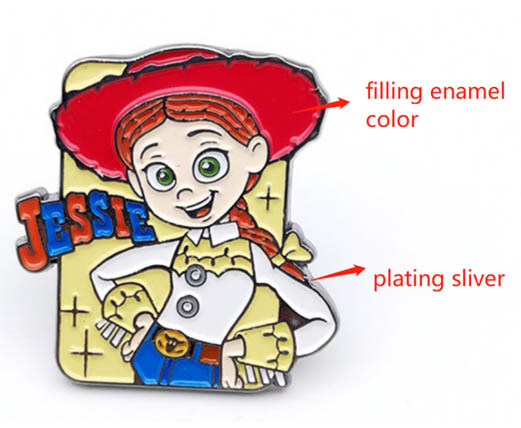 Professional, Affordable Soft Enamel Pins
Whether you need a small amount or a large quantity, we can provide you with a variety of custom soft enamel pins at competitive prices. As a professional manufacturer of enamel pins, we have over 20 years of experience and are dedicated to providing expert guidance and the most cost-effective quotes.
Custom Soft Enamel Pins - Examples Of Products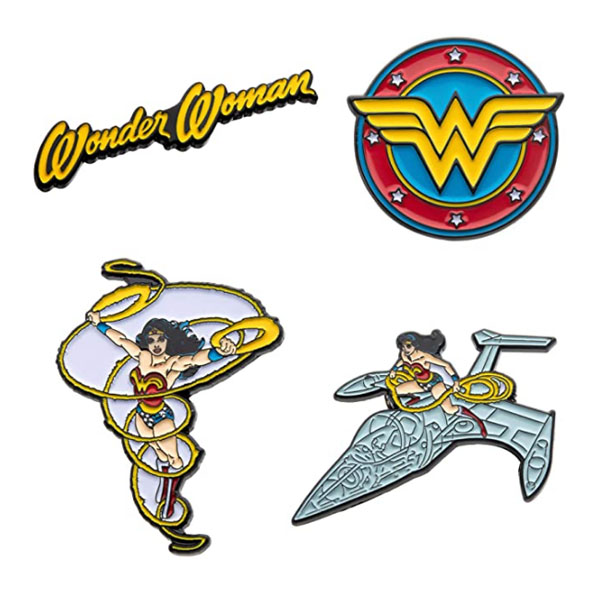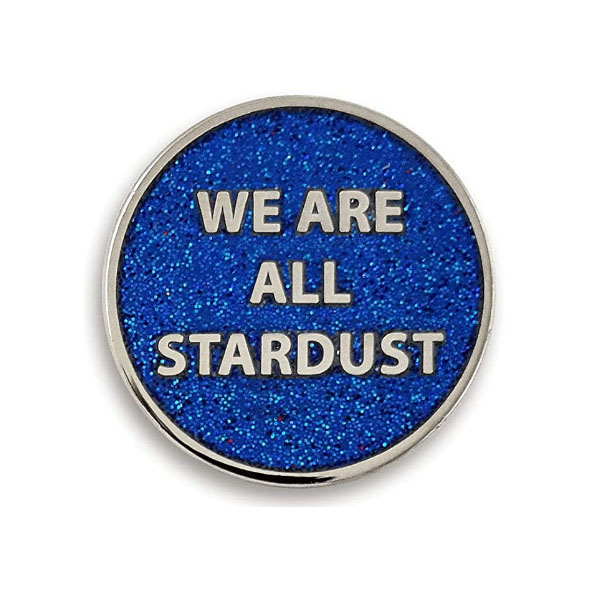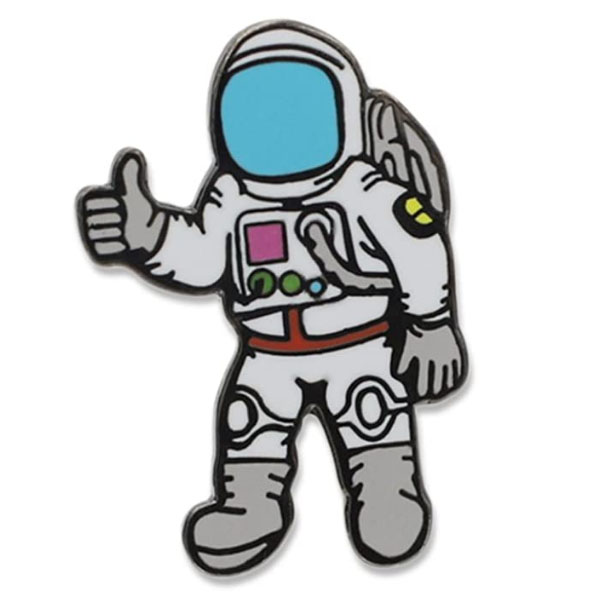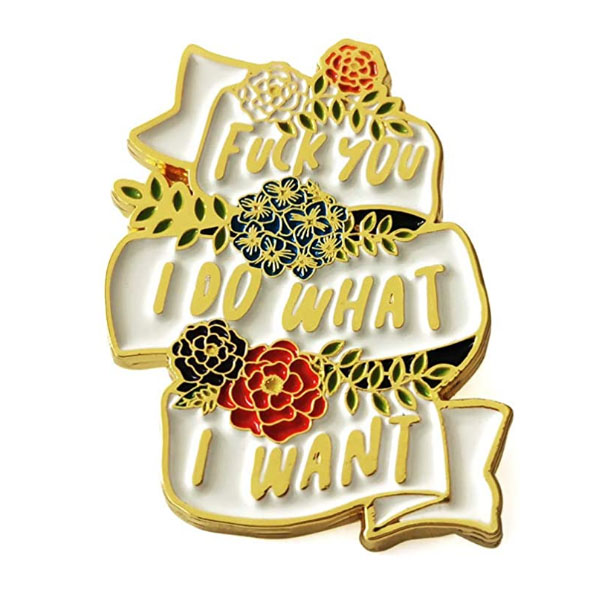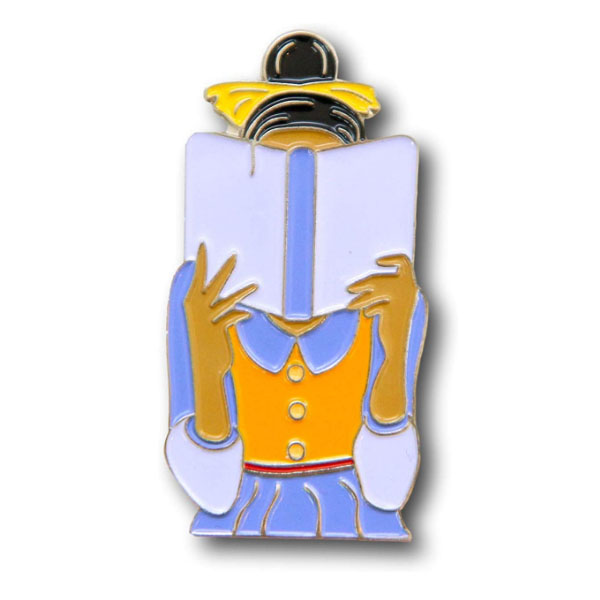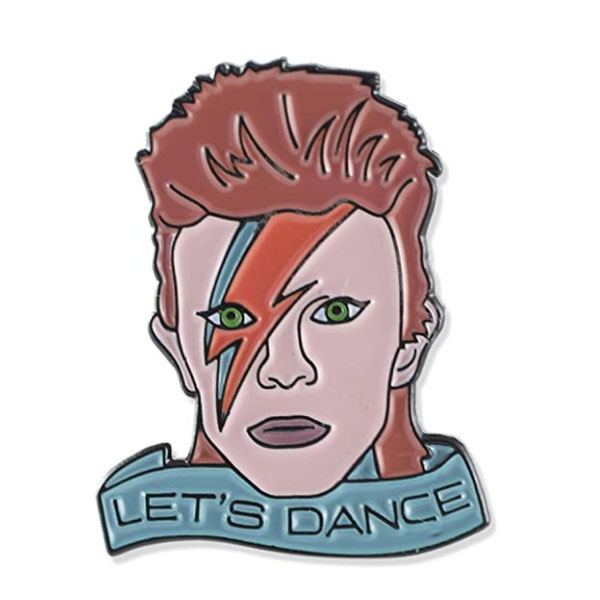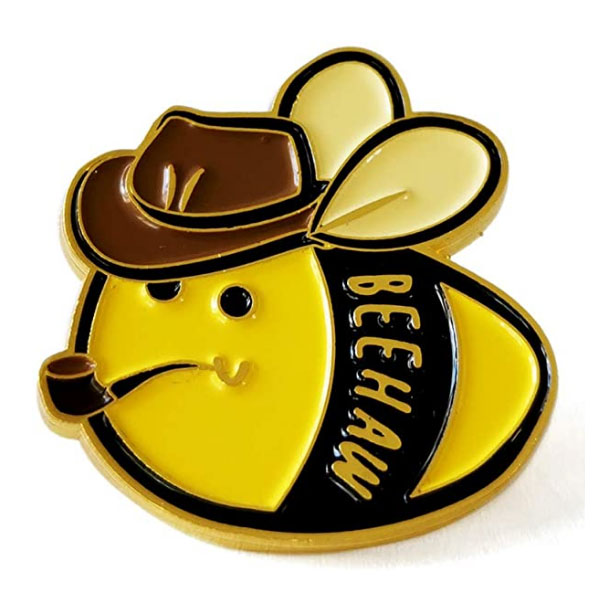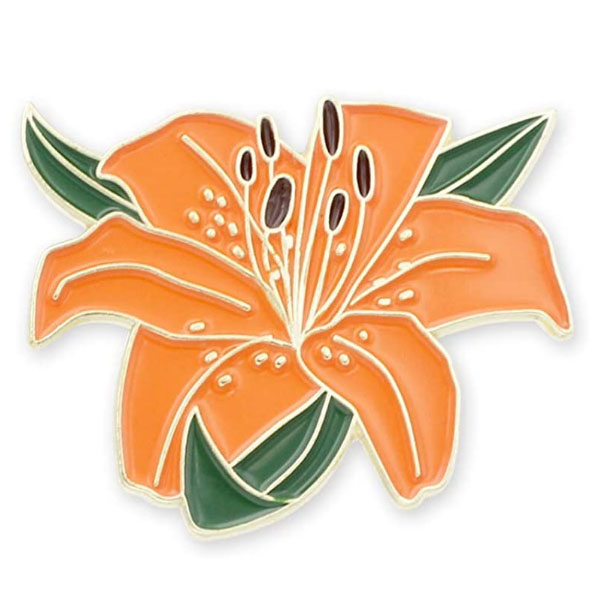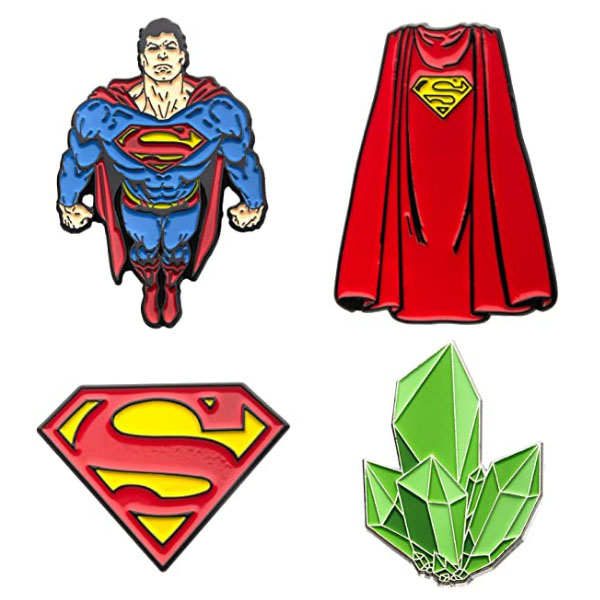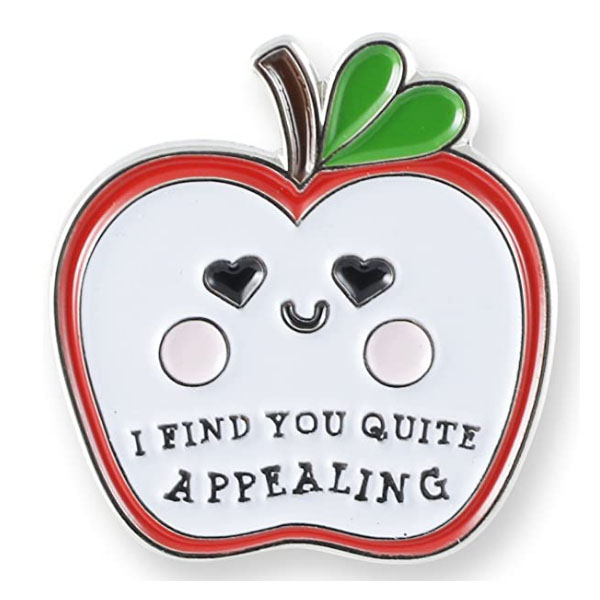 About Customized Services & Certification
Custom made soft enamel pins are easy to produce and quite cost-effective. You have the ultimate freedom over your design choices because enamel paint is easy to work with. No matter how complex your design is, Kingtai can deliver the top-quality custom enamel pin to your doorstep.
Kingtai is a well-respected metal craft manufacturer known.Which has holding more than 25 years various crafts production experiences.Since its inception, the licenses and patents that we have obtained is more than 30 pieces, several of which are Disney, Wal-Mart, Harry Potter, Universal Studio, MARVEL, SGS, CE, FDA, and ISO9001.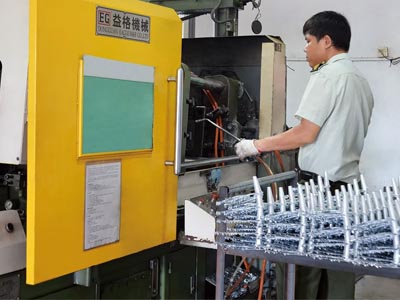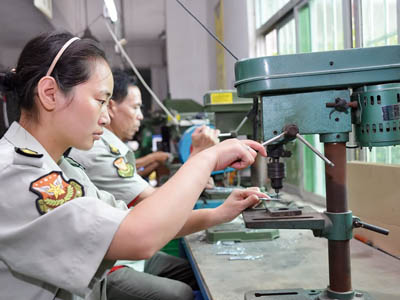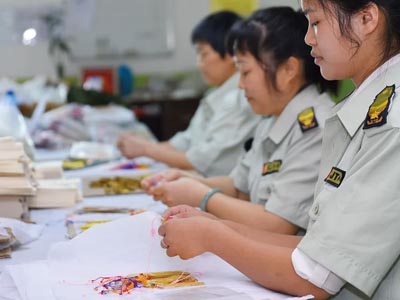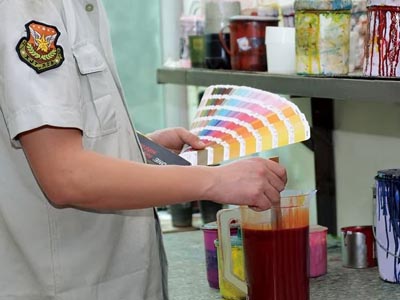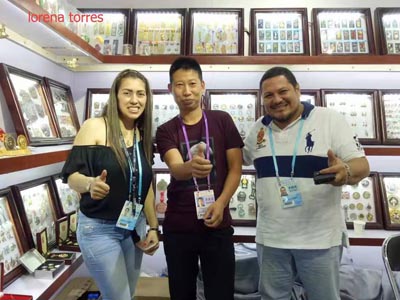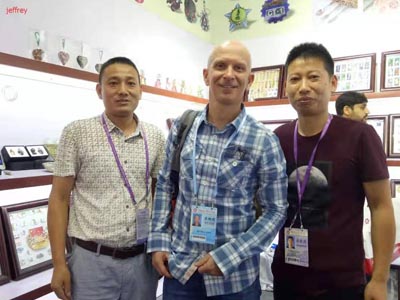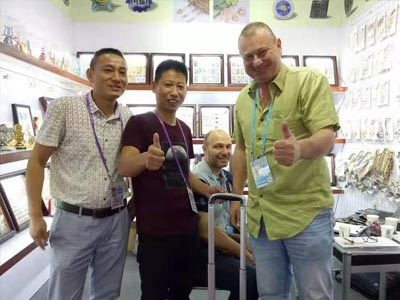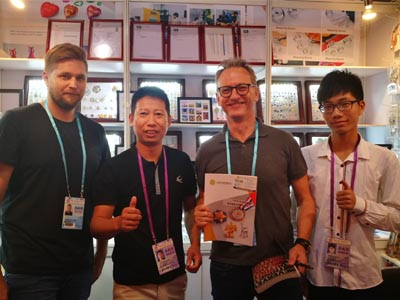 Your Reliable Partner For Custom Enamel Pins
Effective and distinctive solutions for your business:
Here are just a few of our satisfied clients and customers:

Soft enamel pins have raised metal edges that give them texture, are less expensive, and offer more design flexibility. Actually, Soft enamel is not soft to the touch. It is simply enamel that has not been polished.
This is merely an industry term referring to a technique and finishing process that greatly effects how a finished enamel pins will appear to the end user. There is nothing "soft" about a Soft Enamel pins at all. Soft Enamel Lapel Pins start out as die struck pins. A custom die, based on your approved design, is struck out in a milling machine. That die is then used to stamp your design onto a sheet of iron or copper. Immediately afterwards, these stamping are cut out to the precise outline of your pin design's unique shape.
Soft enamel pins are die struck, underfilled with enamel (full color) and then baked in an oven so the enamel can cure. The result is a textured surface where you can feel the raised metal and the recessed enamel cavities. Unlike other metal pins like hard enamel pins, they are not smooth to the touch. Soft enamel are the most popular style of custom enamel pins and are likely what you have in mind when you think of a custom lapel pin.
When most people think of a lapel pin, they're picturing a soft enamel design of some kind. We have other types of custom pins available to choose from, but soft enamel is definitely the most common type you'll find. The layered artwork and colorful designs are perfect for bringing any kind of idea to life with classic style. Whether you need a set of logo pins, trading pins or any other type of pin, our soft enamel pins are sure to help you make a lasting impression
The production process for hard and soft enamel pins starts out the same: create a mold from the pin design, then use the mold to punch or form the pin's plating (the metal base of the pin). After that, their paths to pin perfection diverge, with different steps required for each pin type.
Once the plating is ready, there are three steps to completing a soft enamel pin.
1. Electroplating or dying the plating
Electroplating is the process of adding an outer layer of metal, like gold or silver, to the pin's base of iron or zinc alloy. The plating can also be dyed with a color at this stage.
2. Enameling
The next step is to put liquefied colored enamel in the cavities of the metal base. In soft enamel pins, each cavity is only partially filled. That's why you can feel the raised metal edges in soft enamel pins.
In this example, the silver plating is raised, forming both the outer edge of the pin as well as some of the design elements. The colored enamel is recessed.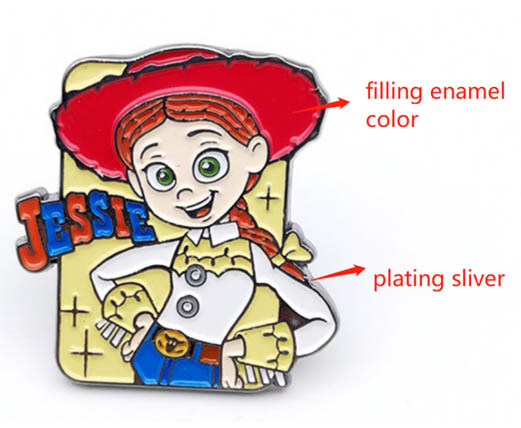 3. Baking
Finally, the pin gets placed in an oven and baked to set the enamel.
These enamel pins are made of iron alloy and are extremely durable.
The default thickness and pricing is for 1.2mm. If you need something else please contact us for a custom quote.
Yes we have two options. You can add a custom backstamp or laser engraving.
A custom backstamp would be raised metal.
Laser engraving is often used to serialize limited edition pins (1/50, 2/50, etc.)
The cost depends on many factors, such as pin style, size, metal finish, color, attachment, package, and the additional charge for upgraded options. You will get a lower price per pin based on the more number ordered.
Once you have received your proof and pricing, approved the digital proof and paid for your order, we will begin production immediately! Standard production time is 7-10 business days but adding upgrades like glitter, spinners, etc. adds production time. Sometimes we get backed up during trading pin season as well and production times for enamel pins can extend to 3-4 weeks, so order early!
Our minimum order quantity for enamel pins is 50 units. However, due to the nature of manufacturing involved in making enamel pins, it's much more cost effective to order larger quantities. The more you order, the cheaper they get.
We ship our products all over the world.
The ordering process is simple and can start in a number of ways. First off, feel free to give us a call or send us an email with any questions about the product or your design. You can also use our Free Quote request form. In this form, you will specify the product and quantity you are interested in. Also include any and all art or design ideas. We will reply promptly with an exact price quote and a color proof which is a digital image of what your physical product will look like.
If you cannot find an answer to your question in our FAQ, you can always contact us and we will be with you shortly.