Custom Hard Enamel Pins Manufacturer in China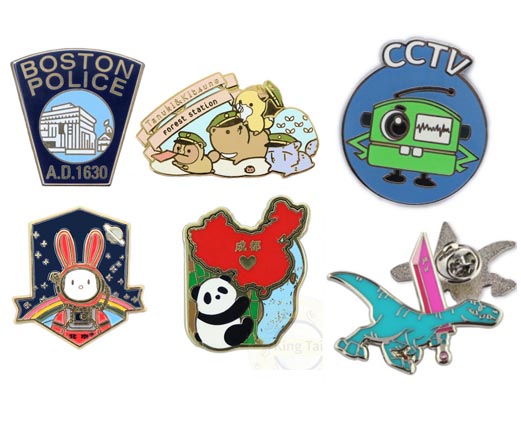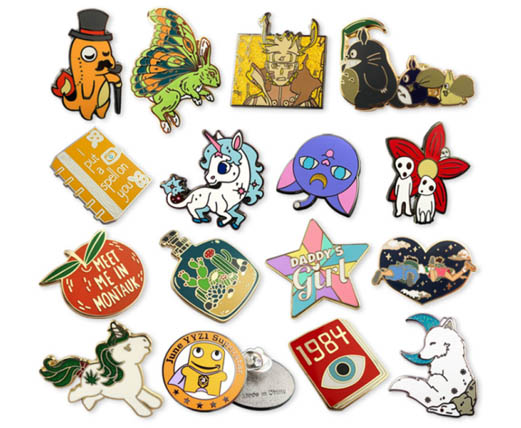 Looking for hard enamel pins for your event? Look no further than KINGTAI. We've got an amazing itinerary of designs and backing options for your custom hard enamel pins. Hard enamel pins last longer and offer a superior glossy finish. We offer free shipping on your orders, no matter how low of a quantity you order. You can simply upload your artwork or get our design approved before the printing starts. The ordering process is as simple as contacting our customer support team.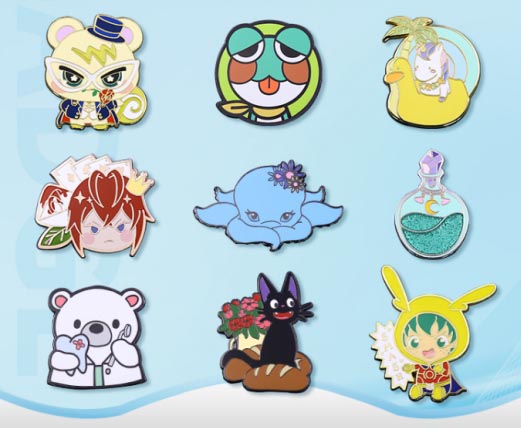 Hard enamel pins offer unlimited customization options
Customized on-demand manufacturing provides amazing design flexibility for every order. When it comes to custom hard enamel pins, you can mix and match a variety of options, allowing for endless customization possibilities.
Hard Enamel Pins We've Made
Hard enamel pins are created by adding different pieces of colored enamel individually, then melting and baking it together on top of a metal plate, resulting in a smooth, multicolored surface uninterrupted by metal lines. Compared to soft enamel pins, hard enamel pins are smooth, untextured, and more expensive.
Our hard enamel lapel pins, are some of our highest quality and most popular pins. Made with modernized techniques based on ancient Chinese artistry, hard enamel lapel pins have an impressive appearance and a durable construction. These long lasting lapel pins are perfect for wearing over and over again and are sure to catch the eye of everyone who sees them.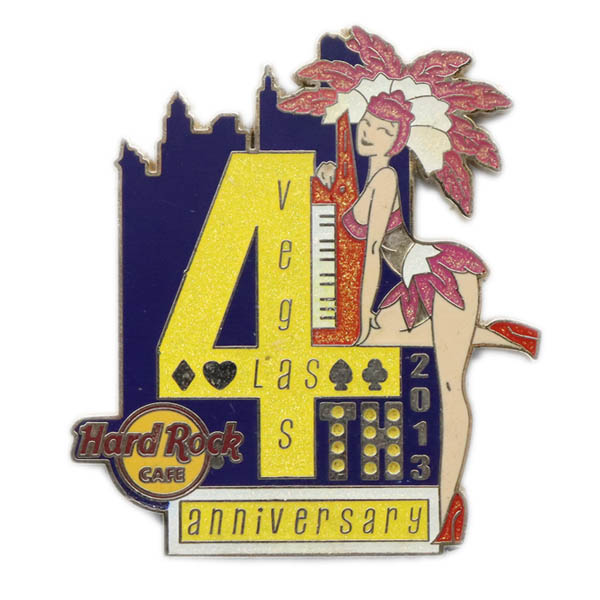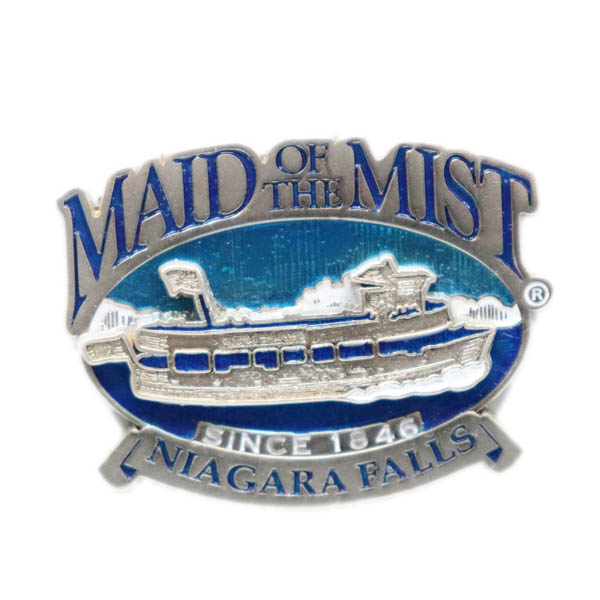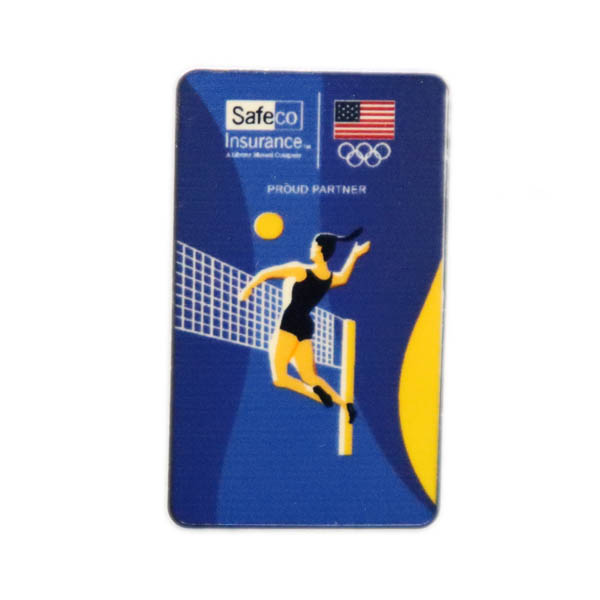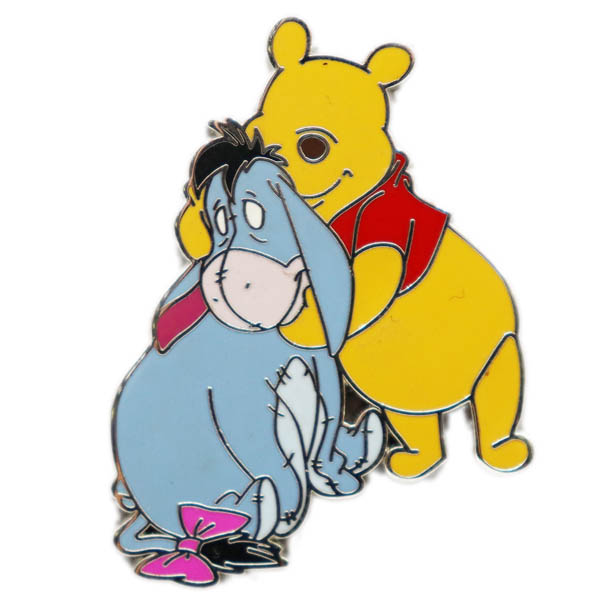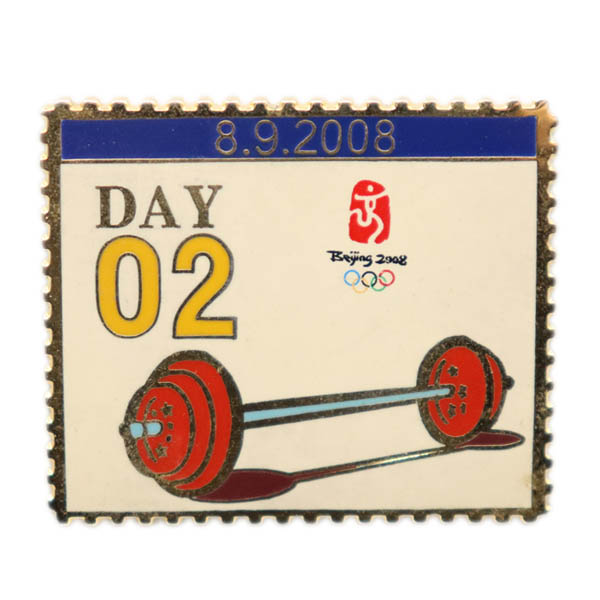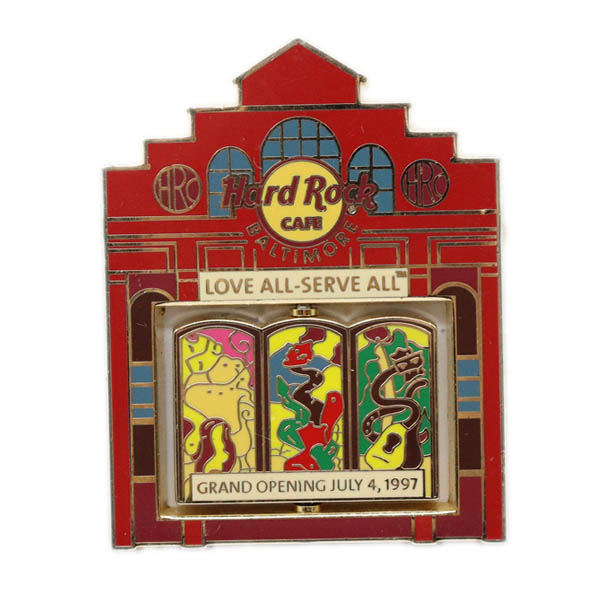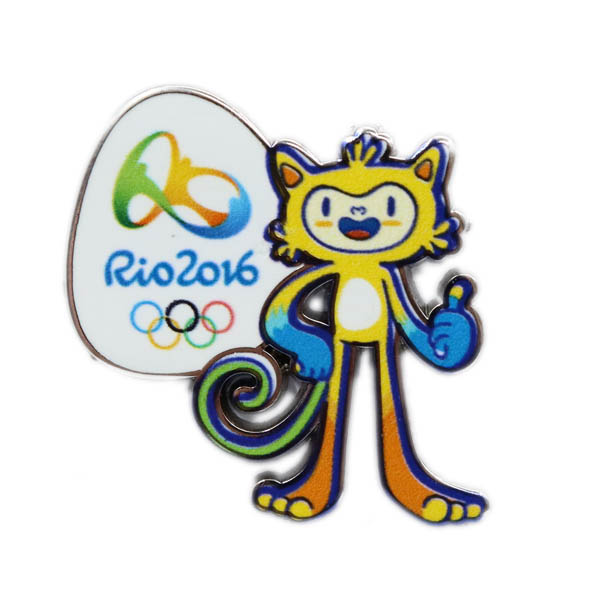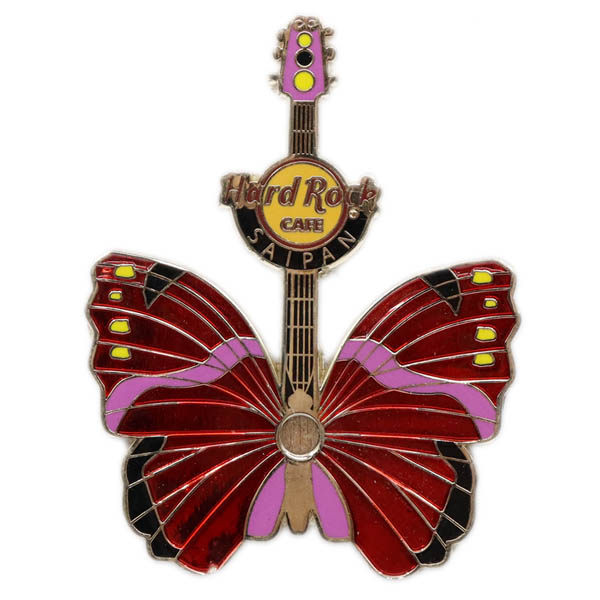 About Customized Services & Certification
Custom made  hard enamel pins are easy to produce and quite cost-effective. You have the ultimate freedom over your design choices because enamel paint is easy to work with. No matter how complex your design is, Kingtai can deliver the top-quality custom enamel pin to your doorstep.
Kingtai is a well-respected metal craft manufacturer known.Which has holding more than 25 years various crafts production experiences.Since its inception, the licenses and patents that we have obtained is more than 30 pieces, several of which are Disney, Wal-Mart, Harry Potter, Universal Studio, MARVEL, SGS, CE, FDA, and ISO9001.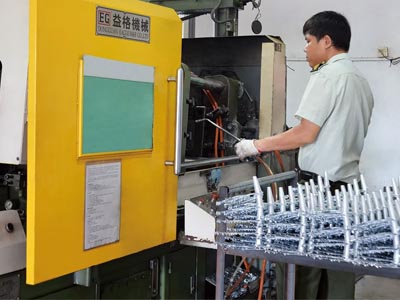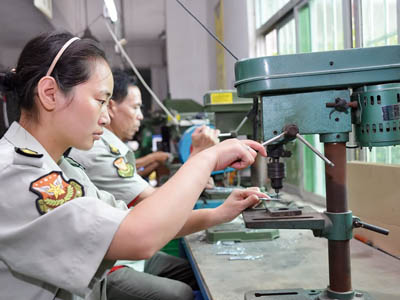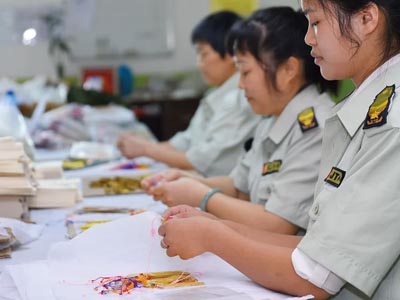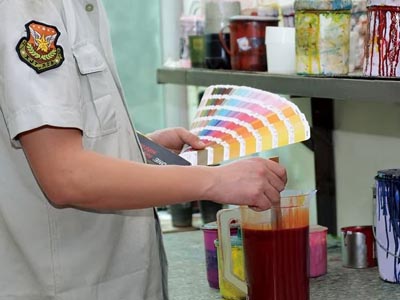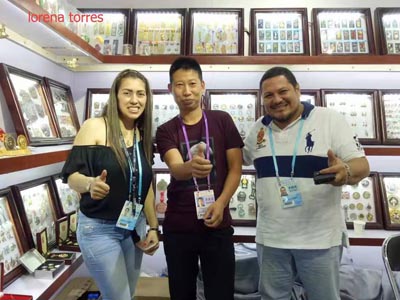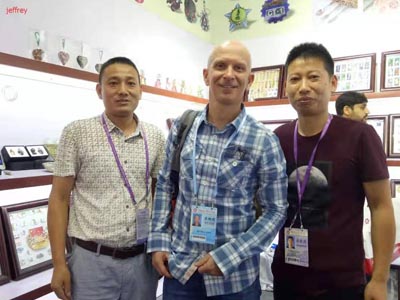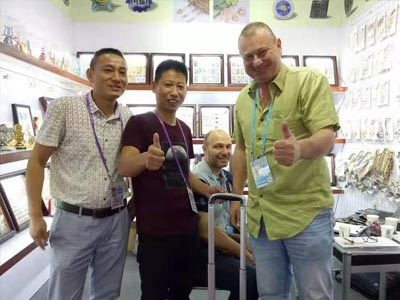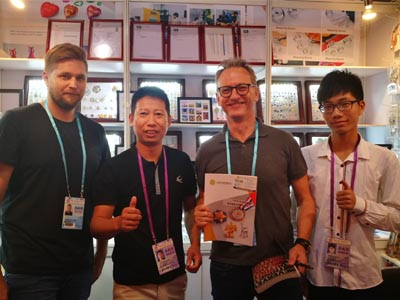 As for enamel pins, we have many choice for plating process :
To give you a complete overview of our products, we are pleased to offer you several options for custom hard enamel badges. These options include metal plating, accessories and complete packaging options to perfectly match your pins. By offering these options, we ensure your custom pins is tailored to your specific preferences and requirements.
Your Reliable Partner For Custom Enamel Pins
Effective and distinctive solutions for your business:
Here are just a few of our satisfied clients and customers:

Hard enamel pins, sometimes called epola pins, imitation cloisonne pins or die struck pins with hard enamel, is a kind of craftwork for the lapel pins. Hard enamel pins are best high-quality enamel pins, have a durable and long-lasting appearance.
Custom hard enamel pins are the custom category pins in our company. It can perfectly display any logo or design and enhance customers' favor with your brand.
Hard enamel pins are great for using with your collar, backpack, or any other accessory you may want. Unlike soft pins, custom-made hard enamel pins last longer thanks to their stronger construction. We offer cheap prices on the products as well as there are no minimum order requirements.
√ Smooth and glossy finish
√ Full color options
√ Lasts longer
√ Jewelry grade pieces of equipment
√ Multiple backing options
Both the number and order of steps it takes to make a hard enamel pin are different.
1. Enamel filling
Unlike in soft enamel pins, each cavity of a hard enamel pin is overfilled with enamel. Also, note that the enamel filling happens before electroplating in this process.
2. Baking
Hard enamel pins are baked after each color of enamel is added. So if a pin has five unique colors, it will be baked five times.
3. Polishing
The enamel that's been overfilled and baked gets polished down, so it's level with the plating. You can still see the metal plating; it's just smooth so there are no raised edges.
4. Electroplating
The magic of electroplating still allows you to add a thin veneer of metal over the exposed iron or zinc edges of a hard enamel pin. But you're restricted to only shiny metals like gold or silver.
If you look closely at this funky pin we made, you'll see the exposed, shiny gold plating. But notice it doesn't stick out above any of the blue or colored enamel sections.
What's the difference between hard and soft enamel?
Soft enamel pins have raised metal edges that give them texture, are less expensive, and offer more design flexibility.
Hard enamel pins are smooth and shiny, more durable, and take longer to make.
Creating your first custom enamel pin is fun. But before you get into color choice, artwork, or backer design, you have an important decision to make: soft enamel or hard enamel.
√ Durable, high-polished finish
√ Smooth, flush enamel fill
√ PMS matching for enamel colors
√ 30 plating options
Hard enamel pins have no color restrictions. We provide 4 colors for free, if you need more than 4 colors, you need to pay extra paint fee.
Our shortest turnaround time is typically 5 days for production, with 2-5 days for shipping. If you are not in a hurry to receive the items, longer turnaround times will offer a discount. It ranges from 10, 18, and 30 working days, with a 10, 20, and 30 percent discount accordingly.
Yes,of course. We can provide you free samples. Once you confirm the artwork,we will proceed to make the samples for you approval. This is the important step before our mass production.
We can provide customers with free design services, only need customers to tell us their design ideas, our designers can design for customers by free.
For soft enamel, there is shiny gold, shiny silver, shiny copper, black metal, antique gold, antique brass, antique silver, antique copper, or rainbow.
For hard enamel shiny gold, shiny silver, shiny copper, rose gold, and shiny black nickel.
If you are not satisfied with our design, you can modify it for free before the design certificate is confirmed, until you are satisfied.
Defects are very rare, if a customer were to receive a batch with any imperfections we would remake and replace the flawed pins as soon as possible.
If you cannot find an answer to your question in our FAQ, you can always contact us and we will be with you shortly.