Do you have a love for collecting pins? If so, how do you display them? Do you have a dedicated spot on your shelf or in your backpack? Maybe they just take up space in a drawer.
You can display enamel pins in several ways. Typical solutions include hanging fabrics, beautiful wooden boxes, specially made frames, cork boards, shadow boxes, pin bags and more.
When you display your pins visually for people to see they become more valuable to you and more enjoyable for others to admire and view.
Here are the top 10 ways to display enamel pins.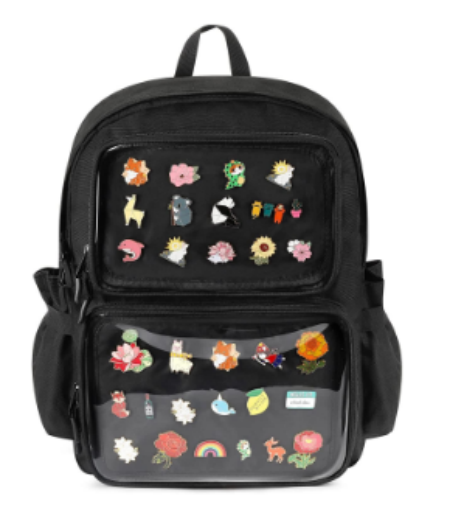 If you are a pin trader or collector the most obvious way to display your collection is in a trading pin bag. Trading is not a stationary sport, it requires mobility, flexibility, security, protection, and capacity. A trading pin bag addresses all of these requirements very nicely.
While pin bags may not seem like a traditional display, they actually are the very best choice for mobile display of your pin collection. Pin bags allow you to organize your pins by type or event or some other categorization. They make it easy to find pins by simply flipping the page. They are a great option.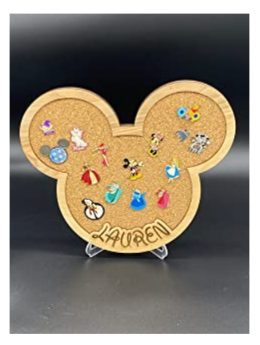 A cork board is probably the easiest, least expensive and most flexible option. Cork is easy to shop for can be purchased from Amazon in almost any shape and size. Cork can be framed or for a less expensive option just the use the cork itself. Just make sure you get one that is thick enough so the nails don't poke all the way through. A standard nail is 8mm long.
The other advantages of cork is they can be hung on a wall, stand on a desk and lean against the wall, or be placed on an easel. They also allow great flexibility and ease of pulling them on and off or rearranging them on the board.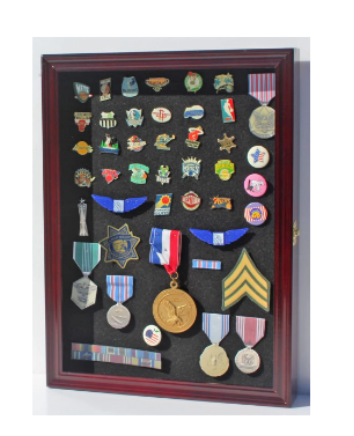 If you're looking for a classy, distinct and exclusive display for your pins choose a shadow box. These are typically wood framed cases with a clear glass front. These make great displays for your office, den or a family living room. Shadow boxes are a high end option and a great gift idea for that collector who has rare and exclusive pins to protect and store.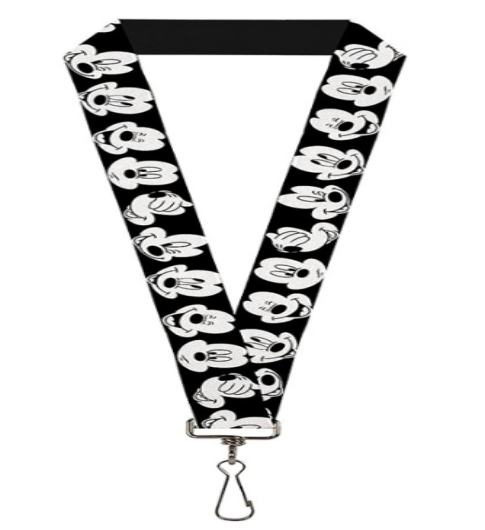 A lanyard may not be top of mind as a permanent display to put pins on but if your collection is small and you lack wall space a lanyard may be the perfect solution. The lanyard idea offers a place to hold all the pins and hangs nicely from a simple hook. The portability it offers is a plus.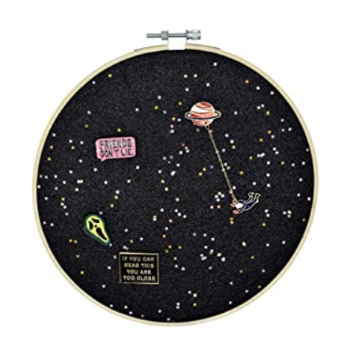 If your the quilter type, consider an embroidery hoop frame. The ideas are endless with this method. You can use different fabric background that matches the theme of your collection. You can buy new stuff or just search your sewing closet and use a hoop you already have. Its a great pin display option enclosed in a simple changeable frame.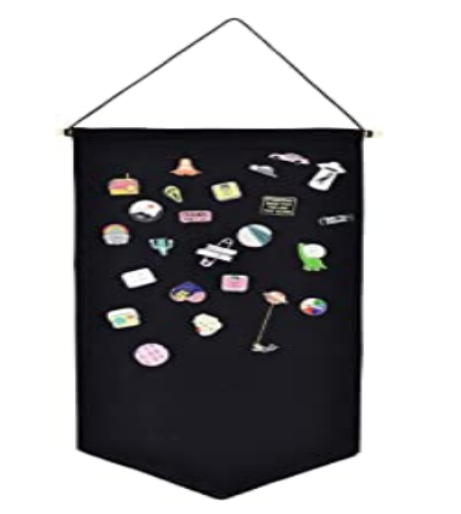 A pin banner is a unique idea to show off your collection. It gives you space to fill, its hangable, it might fit the style of decor in your room, and its movable. Its really is one simple idea to attach pins and display your unique pin collection.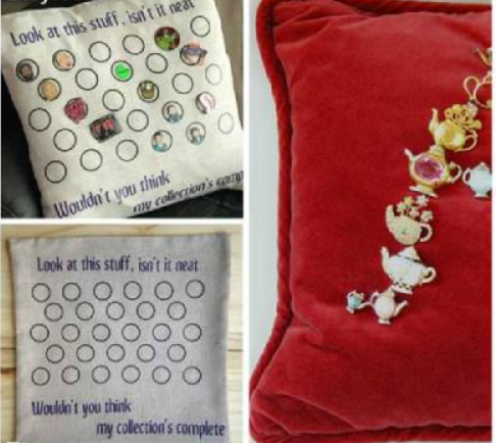 The beauty of a collectible pin is attaching it to anything, even a pillow. Now I wouldn't want to lay my head on it, but for display purposes its perfect. Maybe it's a small decorative pillow that just sits on shelf or maybe you are know as the avid pin collector and it is the final decorative pill that is the center point of your bed. Either way, you don't want to overlook any option.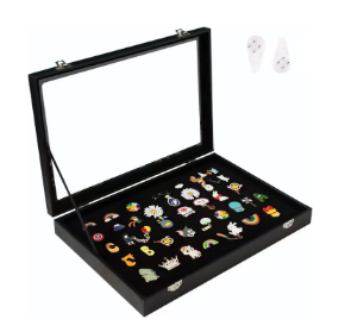 A hinged display box is great, you don't have to hang it, rather it can sit on a desk or shelf. If you want to store it just close the lid and the pins are protected. It makes for a nice gift presentation.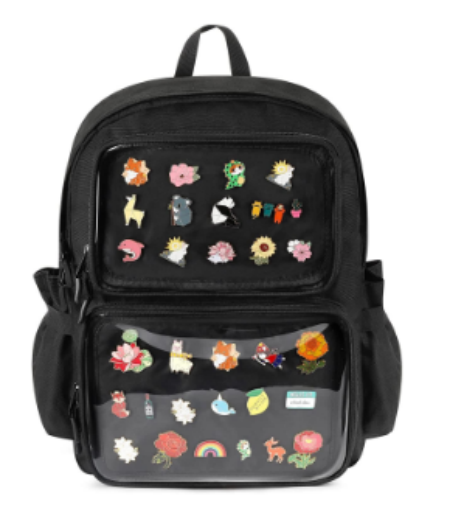 A backpack is an alternative to a trading pin bag, it allows you to show off your pins as you walk the halls of school or stroll on campus. People will stare at the pins and try to figure out your passions just by seeing the pin display.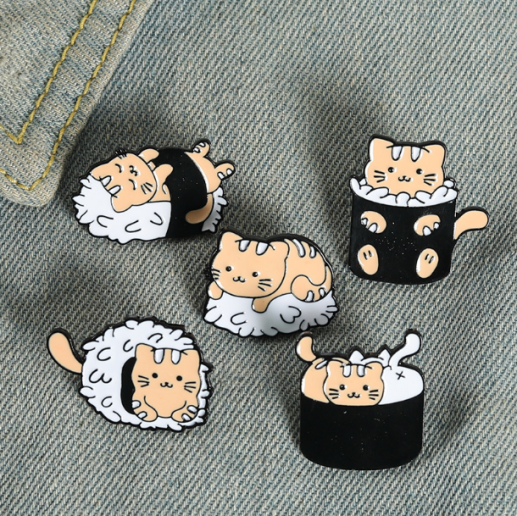 For the fashionista's a jean jacket is definitely the trendy choice for a pin display. You can take your denim fabric and have fun. Swap out pins each day depending on your mood.
Get creative, a pin display is your creative outlet. Don't be afraid to let your personality shine through. Come up with your own idea on how to display your enamel pins - I give you permission.
Remember, the key to displaying enamel pins is to be creative and showcase your personal style. Whether you prefer a minimalist or elaborate display, these methods offer a range of options to suit your preferences. Happy pin display!
Looking to create your own custom pins?
---
Post time: Aug-31-2023